We make plastic, resin and composite plastic/resin mounts for DSLRs.
Although custom digital camera mounts cost quite a bit to make we offer custom parts for your camera.
3D part cutting, printing and molding service.
Depending on the camera and parts needed a model might have to be made in CAD before they can be printed or cut.

Digital Camera Mounts – Materials
PLA: Mounts are strong but a little brittle but they are the cheapest to make.
ABS: Parts are waterproof but a little softer than PLA.
Metal: Parts are quite expensive to make but last a long time.
Other
Composite plastic/resin mounts: They work quite well and fit together really nicely but as they are usually the the most complicated to make they can end up costing the most to produce.
---
---
Bake your PLA and have it outperform everything else!
ABS and PLA Comparison Table
External site moved from https://www.botfeeder.ca/abs-vs-pla/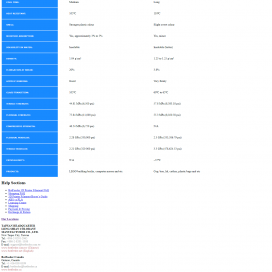 Here is detailed comparison of ABS- and PLA-material.
| | ABS | PLA |
| --- | --- | --- |
| OFFICIAL NAME: | Acrylonitrile butadiene styrene | Polylactic acid or polylactide |
| MOLECULAR FORMULA: | (C8H8·C4H6·C3H3N)n | (C3H4O2)n |
| DERIVED FROM: | Chemical compound: Acrylonitrile, butadiene, and styrene | Renewable resources: Corn starch, tapioca roots, chips, starch, or sugarcane |
| ENVIRONMENTAL FRIENDLY: | No | Yes |
| DEGRADABLE: | No | Yes |
| MELTING POINT: | 205ºC | 175ºC |
| ROCKWELL HARDNESS: | R105 to R110 (Harder) | R70 to R90 |
| SURFACE QUALITY: | Fine | Good |
| COOL TIME: | Medium | Long |
| HEAT RESISTANT: | 105ºC | 110ªC |
| SMELL: | Stronger plastic odour | Slight sweet odour |
| MOISTURE ABSORPTION: | Yes, approximately 3% to 5% | Yes, minor |
| SOLUBILITY IN WATER: | Insoluble | Insoluble (better) |
| DENSITY: | 1.04 g/cm³ | 1.23 to 1.25 g/cm³ |
| ELONGATION AT BREAK: | 20% | 3.8% |
| ACRYLIC BONDING: | Good | Very firmly |
| GLASS TRANSITION: | 105ºC | 60ºC to 65ºC |
| TENSILE STRENGTH: | 44.81 MPa (6,500 psi) | 57.8 MPa (8,383.18 psi) |
| FLEXURAL STRENGTH: | 75.84 MPa (11,000 psi) | 55.3 MPa (8,020.58 psi) |
| COMPRESSIVE STRENGTH: | 46.54 MPa (6,750 psi) | N/A |
| FLEXURAL MODULUS: | 2.28 GPa (330,000 psi) | 2.3 GPa (333,586.79 psi) |
| TENSILE MODULUS: | 2.21 GPa (320 000 psi) | 3.3 GPa (478,624.53 psi) |
| CRYSTALLINITY: | N/A | ~37ºC |
| PRODUCTS: | LEGO building bricks, computer parts, etc | Cups, boxes, lids, cutlery, plastic bags, etc |