Translation, Proofreading, Editing & Interpreting Services
Based in Sapporo, Hokkaido, Japan
Translating Services Offered
English, Japanese, German*, Chinese* & French*
* Extra fees apply
Presently, we offer services for Japanese interpretation, voice-overs, transcriptions, business letters, research papers (essays), newspaper articles, and multilingual SEO (search engine optimization).
---
First, please send your files to us from the email address shown here for a quote.

---
Japanese to English Translation Fees
Translations from 3,300 yen (tax included)
Fees range from 10 to 20 yen per word + tax
Eg. An A4 sized contract might cost about 5,500 yen (tax included).
1,000 Japanese characters take up the space of about 2,000 English characters.
* Fees vary depending on the difficulty of the work.
How many words fit on A4 paper?
An A4 sheet has an average of 350 to 400 words, so if each word contains about 5 to 6 characters there would be about 1,750 to 2,400 characters.
The average English sentence contains 11 words, and one A4 sheet contains an average of 32 to 35 sentences. When comparing Japanese to English, English words have spaces and Japanese characters are usually double the size of English characters. If you write in Japanese, you will fit about 1,200 characters on a page, but more if you squash the characters together. However, a relatively full A4 sheet with a standard layout is usually filled with 80 to 90% of text.
---
About A4JP's Translation Service
English and Japanese translation services for English to Japanese and Japanese to English language pairs.
Japanese ⇄ English (Standard Rates*)
* The standard rate is based on an English-speaking translator.
Other Languages (Extra Fees Apply)
German* ⇄ English
Chinese* ⇄ English
French* ⇄ English
* Extra fees apply for these languages.
Quality Assurance
6 months full support after delivery.
English Translation & Interpretation Work
Get translating work done by experienced native English speakers.
Japanese Translation & Interpretation Work
Get work done by experienced native Japanese speakers.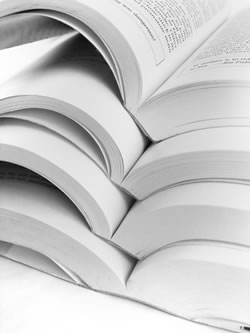 Website Translation
Not only can we translate your existing website into English or Japanese for you, but we can optimize the text for search engines following SEO rules.
Document Translation
As there are many ways to translate a document, we adjust the style and wording of the translation to match the need of every client.
Apart from web translation, we also do the following document translation:
・Accommodation information (for hotels, ryokans, youth hostels, etc.)
・Event activity flyers (for nightclubs, musicians, scuba diving, water sports, golf, yoga, etc.)
・Guides (for national parks, hot springs, spas, pools, etc.)
・Hotel reviews (for travel/hotel booking websites like Expedia, Rakuten, Booking.com, etc.)
・Instruction manuals
・Magazine and newspaper articles
・Menus (for restaurants, cafes, etc.)
・Scientific or medical papers
・Tourist information brochures (for museums, the tourism and hospitality industry, hotels, etc.)
Content Writing
Our content writing provides a fresh look on the topic you are writing about.
Introduce yourself and your business to possible clients, customers and/or guests.
Get help finishing off stories or articles.
English Proofreading/Editing
Have you written a research paper or document in English and need it checked? We offer proofreading and editing services for websites, businesses, brochures, magazines, science, technology and environmental related topics.
 

Client List 
Amway Japan
iPad Marketing App Translation
APR Inc. 【http://www.apr-inc.net/】
・Mangiare Restaurant
・Doigt Restaurant
Menus and Website Text Translations
Hokkaido University 【https://www.hokudai.ac.jp/】
Scientific and Medical Papers
JICA (Japan International Cooperation Agency) 【https://www.jica.go.jp/index.html】
Reports and Presentations
Sapporo Medical University 【https://web.sapmed.ac.jp/】
Medical Journals and Research Papers
Sapporo School of the Arts
Sharp Corporation 【https://corporate.jp.sharp/】
Annual Environmental Report
Sophia Co., LTD
Environmental Solutions Company Website (Environmental Contamination Stabilization Materials)
Higuchi Co. Ltd.
・Suzuran Kitchen
The Ritz-Carlton (Tokyo) 【https://www.ritzcarlton.com/jp/hotels/japan/tokyo】
Employment Contracts and Work Agreement Documents
Organic Cafe Lupinus
Website, Menu and Flyers
Soba Tokoro Kamogawa
Menu
And many others…
Testimonials
会社の雪冷熱システムパンフレットの英訳をしていただきました。専門用語やネイティブの方にしか出来ないおしゃれな言い回しにも対応して頂いてとても満足しております。ありがとうございます。
Rough Translation: Our company's snow cooling system brochure was translated into English. We are extremely satisfied with the work, as it could only be translated by a native speaker that knew a lot of the set technical terms and appropriate in style words. Thank you very much.
---
Changes to Our Rules
Due to changes in the law, etc., at times we may need to make changes to these rules. Because of this we reserve the right to change or update these rules, or any of our rules at any time. You are responsible for reviewing these rules, and continued use of our site or company following changes will be considered acceptance of those changes. Any changes or updates will be effective immediately upon posting to the site.
Compensation Claims
As we are offering services at the discount part-time hourly rate paid to teachers at English schools, the translator/company or connected people (anyone) will not offer compensation or reimburse the costs of gasoline, parking fees, train or subway tickets, time, or any other related costs, etc. when translations are wrong, cancellations must be made, work is unable to be finished due to scheduling mistakes of either party, transportation time changes, or weather, etc.
---