Handmade Models / 3D Printed Models
We make models in many types of materials: metal, plastic, PLA, foamcore, timber, etc.
Architectural models: homes, apartments, community centers, factories, etc.
From basic study models to complete full color models.
Used for presentations and/or as sales tools.
---
Architectural Scale Models
Initial Project Setup fee 10,000 yen + tax
Exterior Architectural Model (1/50)
From 20,000 yen + tax
(White foamcore – 6 parts: 1 base, 4 walls, & 1 roof)
Models You Can Open (1/50)
From 30,000 yen + tax
Example Project:
Initial project setup fee 10,000 yen + tax
(initial meetings/work related expenses – roughly 3 hours work)
Digital modeling for the scale model, etc. 10,000 yen + tax
(roughly 3 hours work)
Coloring/texturing print files 5,000 yen + tax
(roughly 1.5 hours work)
Printing and material fees 5,000 yen + tax
(roughly 1.5 hours work)
1 base, 4 walls, 1 roof, 1 solar panel, 15 windows, 1 entryway and a 4 part porch area.
33,750 yen + 2,700 yen tax = 36,450 yen
(roughly 11.25 hours work)
Roughly 21 hours & 45 minutes work
63,750 yen + 5,100 yen tax = 68,850 yen
* Prices vary depending on size and complexity of the model.
Option: Furniture and detailing is also possible.
---
3D Printing
If you have 3D CAD files, models, etc. we can print simple models for you on our in-house 3D printer.
We will create products, do planning, 3D design, modeling, and concept design for you.
You can create and upload data from Adobe Illustrator if you do not have 3D CAD software.
If you can not create models or files, we prepare the data for you at a separate price.
---
Residential model
Materials used:
Styrene board (body)
Acrylic (windows)
Client: Architectural design office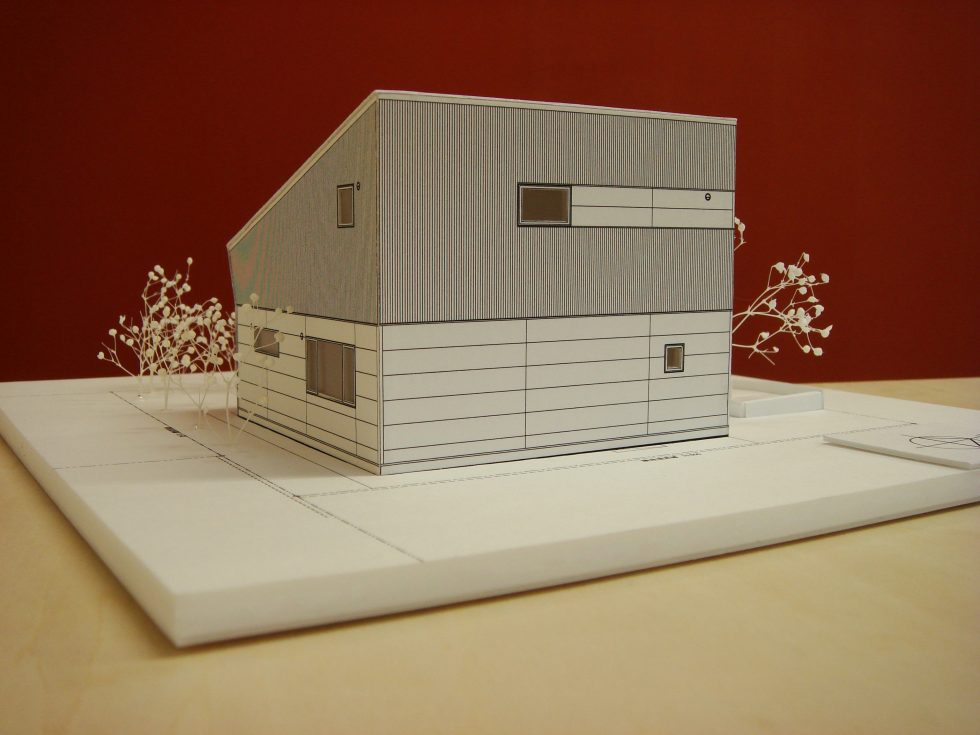 Architectural model / housing model
Back / Right
Paper form board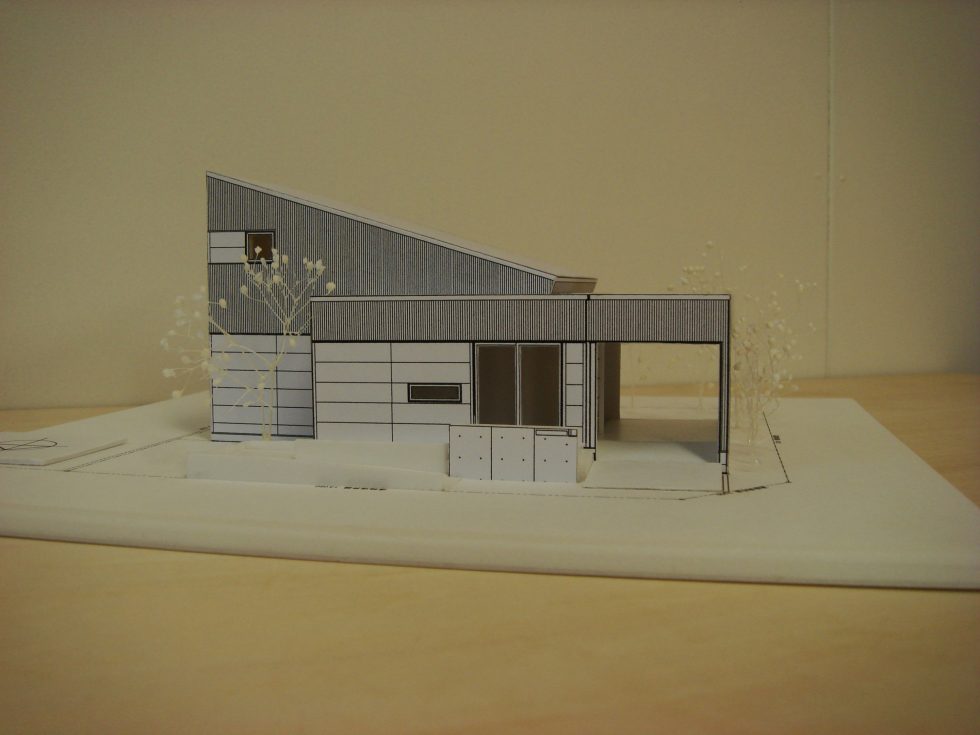 Architectural model / housing model
Front
Paper form board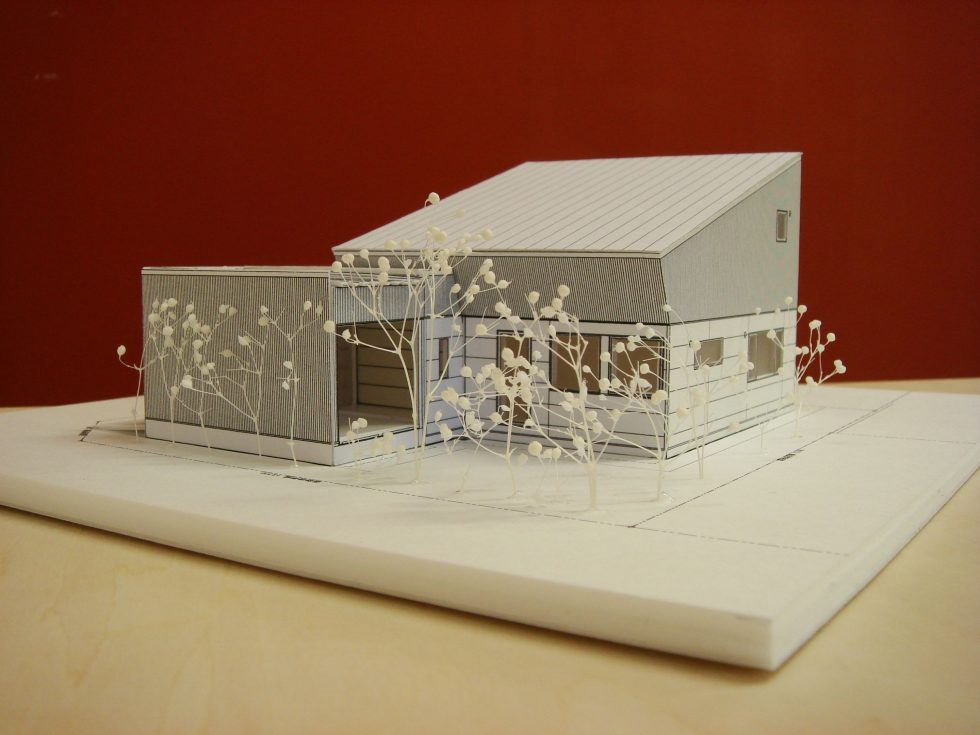 Architectural model / housing model
Back / Left
Material used: Paper form board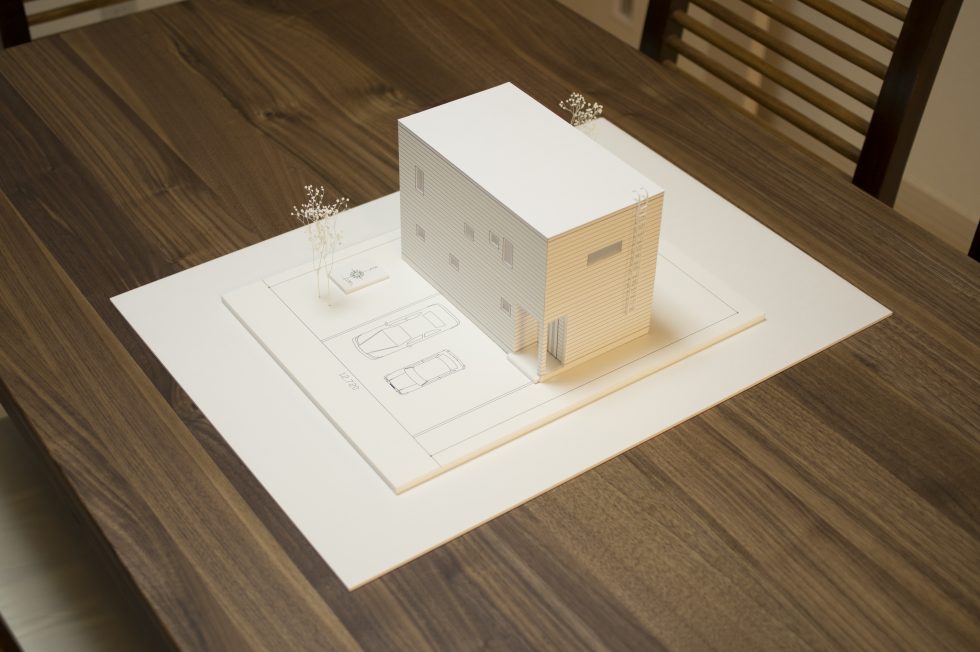 Architectural model
Simple house design
Foam core board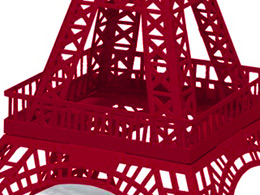 Architectural model
Detailed paper model
Metallic paper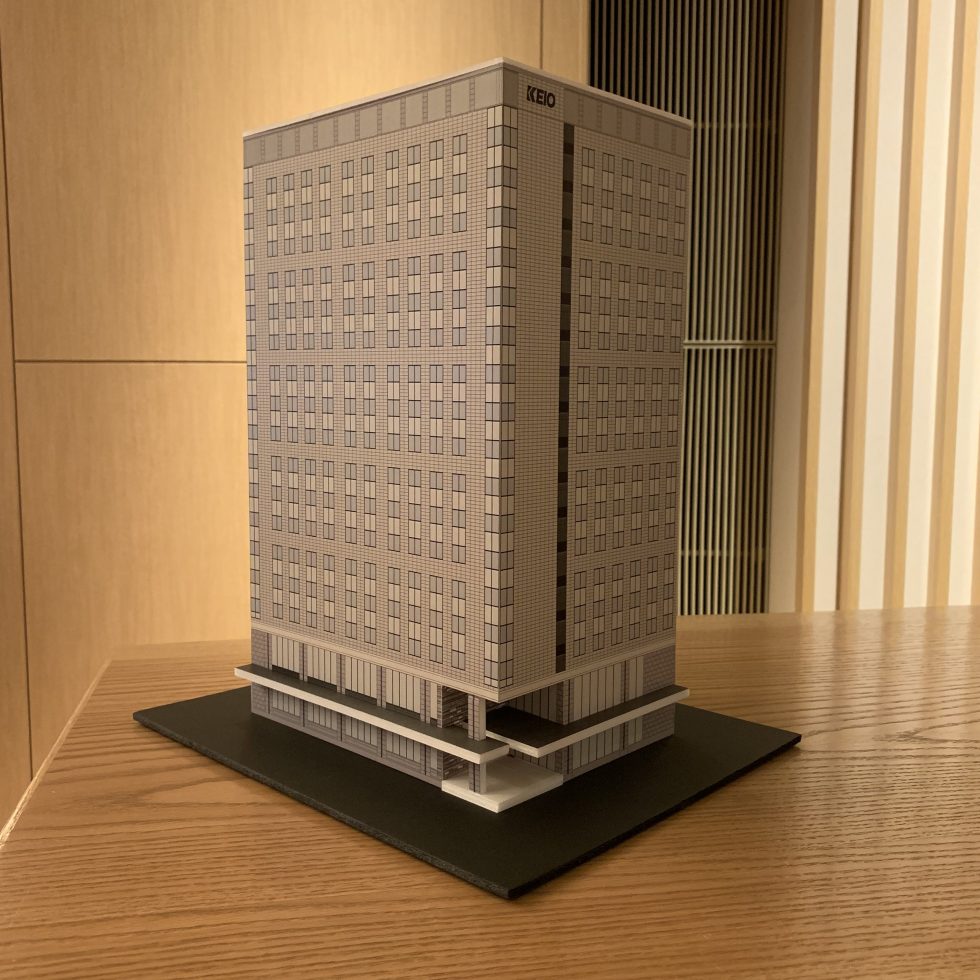 Keio Prelia Sapporo hotel model
Client: Keio Plaza Sapporo
Materials used: Styrene board (body)
---