Welcome to Design SOHO A4JP


Under Construction: Website starting June 15th. We

design,

make blogs,

postcards / banners / flyers / brochures / posters / leaflets,

business cards,

3DCGI models / images,

websites,

record / edit audio and

translate for you (ie make multilingual websites).

Our international team is made up of members from

Japan,

Australia,

England,

France,

Russia,

Germany,

Colombia,

America,

Canada, and

China. [Read more...]

In our study project AGREATDREAM you can learn


English or


Japanese. Learn real skills to earn a living and study to have a career. We teach you a language to help you get what you want quicker and to say what you want to say.
We also

upgrade or

repair computers if they are not running properly or as fast as they used to, as no one likes working on a slow machine.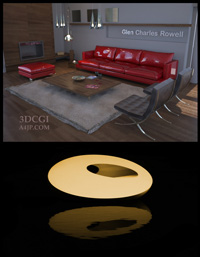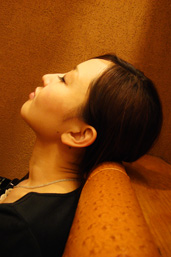 What would you like to do today?

3DCGI Visualizations
The images you are looking at have been created by A4JP. We tailor 3D CGI according to the needs of our customers and clients. Create your imagined world in 3D. Our customers range from large companies to interior designers, architects, developers, artists, students and families. Therefore, it is possible to meet your budget proposal.
Solve real business needs with the implementation of a virtual immersive environment. Identify problems that can be solved using virtual immersive environments and target those needs. 3DCGI can help with closing business sales, troubleshooting on equipment, negotiating deals, and leading employees. Starting with a business need is a huge step toward ultimate success.

3DCGI Interior / Exterior
Bring your design concepts to life with our stunning high impact low-cost design by Professional 3D Designers. Benifit from a 3D image of your home, office building or construction plan before the building or renovation starts.

3DCGI Animation

3DCGI architectural building interior and exterior animations that show any angle from anywhere in 360 degrees.

Sapporo Website Design

Custom Web Design: HTML5 and CSS3 compliant websites, if required.
Connect Your Business to the World - Enter global markets -- convert visitors to customers and grow your business. Connect your website to the domestic and international market, creating new business opportunities.
By utilizing your website as an online business card, you can bring more business opportunities. Show your business, work, story, pictures or information to anyone online around the world. A4JP also caters to low budget projects (10,000, 20,000, 30,000 and 40,000 yen per year sites). [Continue reading...]

Be Environmentally Friendly
We will try to help you find environmentally friendly solutions to your problems. Make a difference go green.

A4JP's Design Style
Our websites , blogs , 3D models and logos are made with the highest quality in mind. Designs are built around the look and feelings you want expressed, and also the message you want to communicate to your clients, family and friends. Look at our website to give you a sense of our style and approach. After that, contact us to discuss and work on any of your project ideas or details.

Enjoy Work & Life
Inspiration is everywhere. Engage in positive activities. Exercise and socialize with friends and family. The more do this the more you may feel like doing things in the future. Enjoy your work and life. At times it might feel everything is difficult but don't worry we are here to help you set goals, find direction and plan for the future.


Study Japanese or Increase Your English Vocabulary

Click here to go to the top of this page